Year 5
Meet the teacher
The slides from the Meet the teacher session will be added here after the meeting.
Key Texts
We love using quality texts to inspire our writing at ACE. We have carefully planned and linked fantastic, progressive, challenging and engaging books for our pupils - some of which, have now become firm favourites with our past pupils and come highly recommended. The books shown in our bookshelf are taught throughout our English sessions and wherever we can, we like to make strong links to areas of the wider curriculum too. We have a broad and balance mix of text types, as well as teaching grammar and spelling alongside each of the different genres.
*SPOILER ALERT* We do ask that you refrain from reading ahead some of these texts, as their suspense, mystery, plot twists, vocabulary choices and other stylistic devices are exactly the way we hook our children in. Instead, if you are looking for some fantastic books to read with your Year 5 Child, check out our year group lists for some great reccomendations.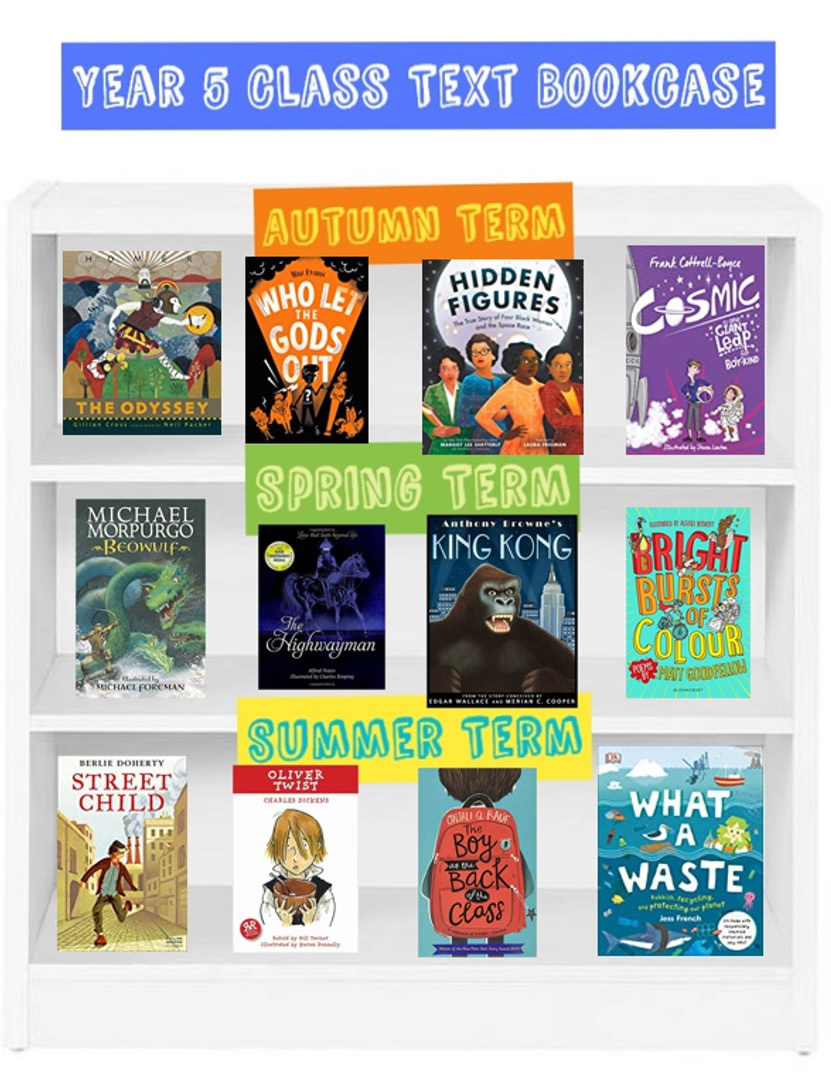 Science
Useful Resources