ACE Virtual Art Club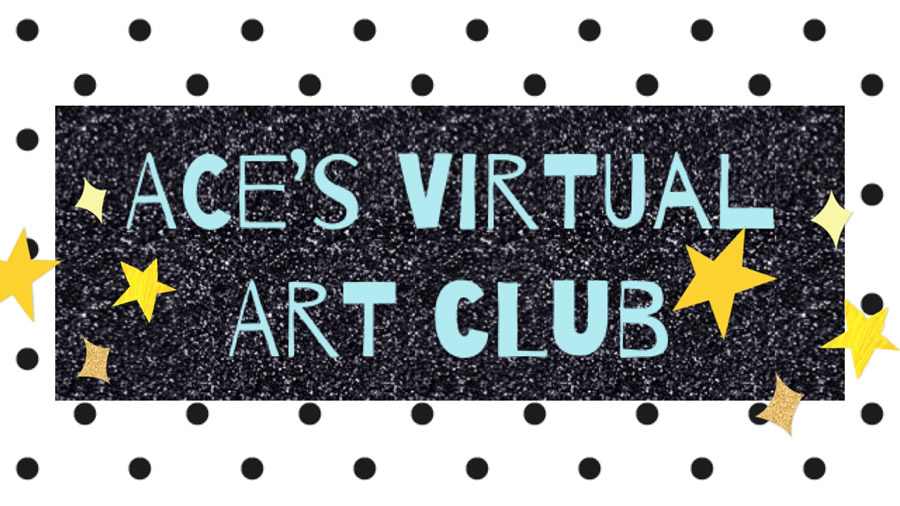 Welcome to our ACE Virtual Art Club.
It's back! We are excited to be running our unique virtual art club. The whole school can take part and we will be uploading a different Art and Design task for you to have a go at each week!
The tasks will change each week and our aim is to improve your skills, knowledge and technique in different art and design focuses - whilst having fun! All of the tasks will be things that you can do at home, with the resources you have at home - no need for anything too fancy. Plus, I will also be setting extra challenges, with a chance for one of you to be Artist Challenger of the Week. Not to mention I will be asking questions for you to think and reflect on each time too, so read through the information carefully.
If you feel like joining in, and want to share your artistic creations, we will be opening our very own ACE Online Art Gallery where your work will displayed for all to see. Ask an adult to photograph your work and email it in to artclub@ashford-primary.surrey.sch.uk
We hope you join and we can't wait to see the photographs of the work you submit! Happy creating!
Miss Beacham
---
ACE Virtual Art Club 2021
Week 6: Illustrators
Week 5: Tie-Dye
Week 4: Chinese New Year
Week 3: Collage
Week 2: Wax Resist
Week 1: Repeating Patterns
---
ACE Virtual Art Gallery 2021
---
ACE Virtual Art Gallery 2020
---
ACE Virtual Art Club 2020
Week 17: Aboriginal Art
Week 16: Pop Art
Week 15: Origami
Week 14: Patterns and Landscape
Week 13: Photography
Week 12: Colour
Week 11: Watercolour
Week 10: Under the Sea
Week 9: Henri Matisse
Week 8: Perspective
Week 7: Giuseppe Arcimboldo
Week 6: Pointillism
Week 5: Piet Mondrian
Week 4: Spring
Week 3: Easter
Week 2: Playing with Patterns
Week 1: Colour Wheels