School Meals
Ashford is lucky to be able to offer freshly prepared cooked meals in our own kitchen. The menu is devised by Surrey County Services and you can see the latest menu on the link on this page. The kitchen staff are employed by Surrey County Council. If you have any concerns regarding school dinners please don't hesitate to get in touch with the school office.
Children are welcome to bring packed lunches to school although there is a no nuts policy. Children have lunch in the hall at the same time as those eating cooked meals. Parents may choose to change either to cooked food or packed lunches giving one week's notice.
Throughout the year we have special school lunches which are themed and invite every child to enjoy with us. These lunches usually include a harvest roast, Christmas dinner, outdoor picnic and chinese new year, amoungst others.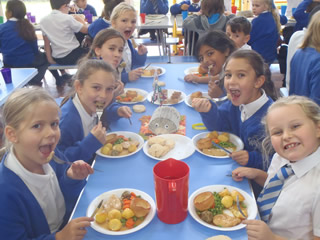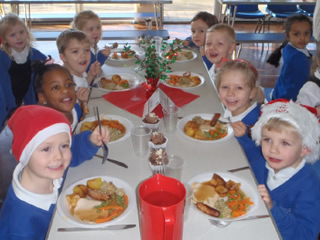 Since September 2014 every child in Reception, Year 1 and 2 is entitled to a free school meal.
Information on school lunches for Pupils and Parents can be found on the My School Lunch website.
School Dinner Menu: