Eco Schools
At Ashford CE, we are committed to looking after our environment and setting the right example for everyone around us. We aim to respect this beautiful world that God gave us.
Eco-Schools is an environmental education programme run internationally by the Foundation for Environmental Education. Keep Britain Tidy run the programme in England; which has the most Eco-Schools in the world. We are proud to have been awarded the Bronze Award!
Eco Code
Our Eco Code was written by our pupils and helps remind us of the ways we can help look after our environment.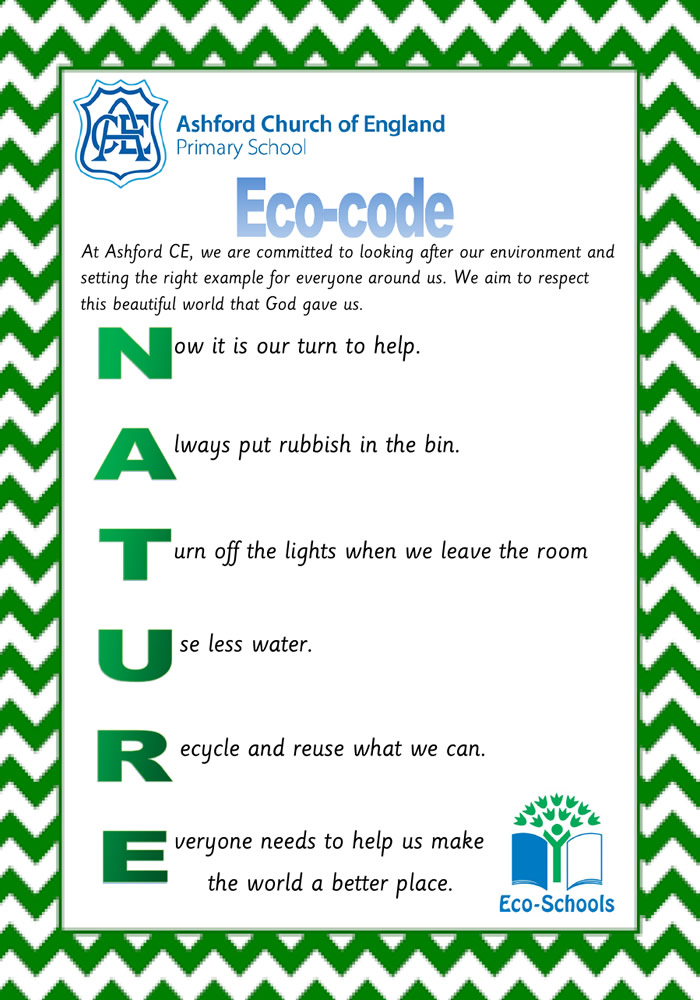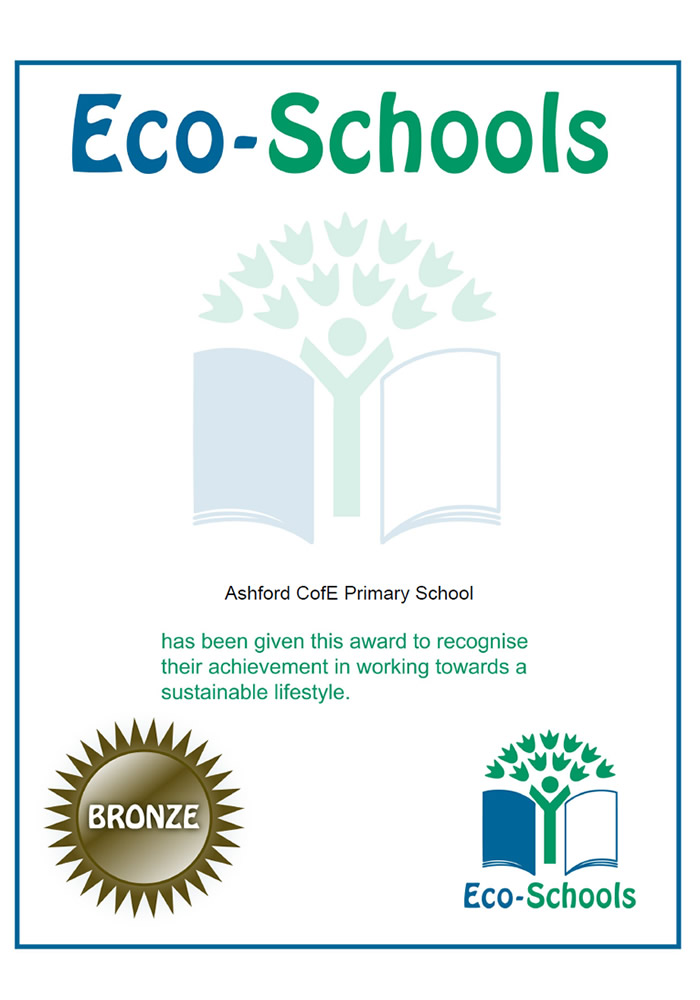 ACE's Green Team
Our Green Team is made up of pupils from each class. We meet regularly and the minutes from our meetings can be found on our Eco Board in school.
Action Plan: October 2019
Eco-Schools Topic: Energy
Aim: For the school to be aware of the impact of reusing energy and how to sustain this.
Eco-Schools Topic: Waste
Aim: To share with staff and children the importance of recycling and how this in turn impact our planet.
Eco-Schools Topic: Bio-diversity
Aim: To encourage wildlife into the school grounds.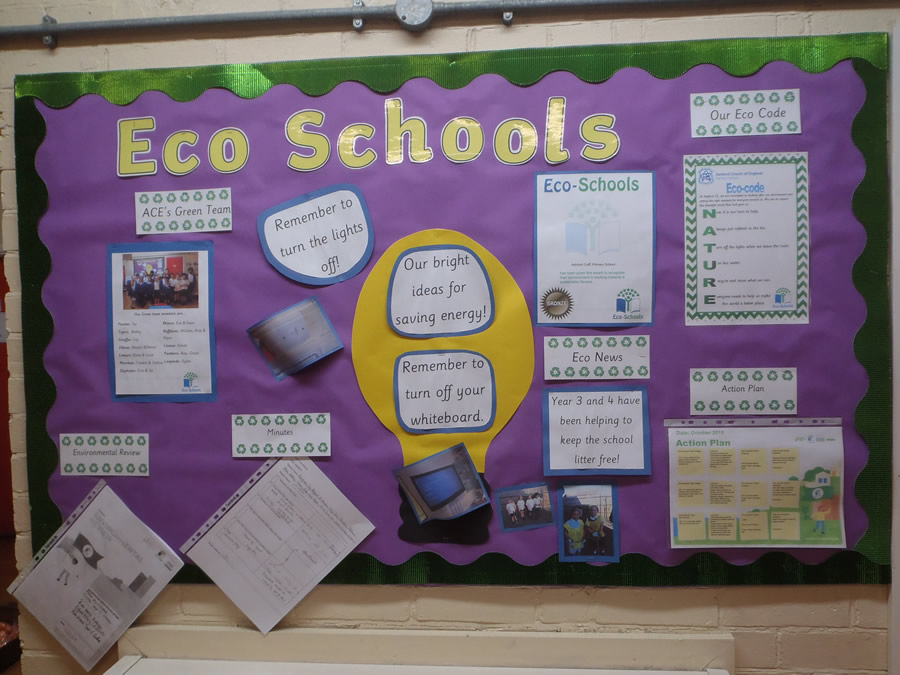 ACE's Green Team Collective Worship January 2020

Green Team Collective Worship January 2020